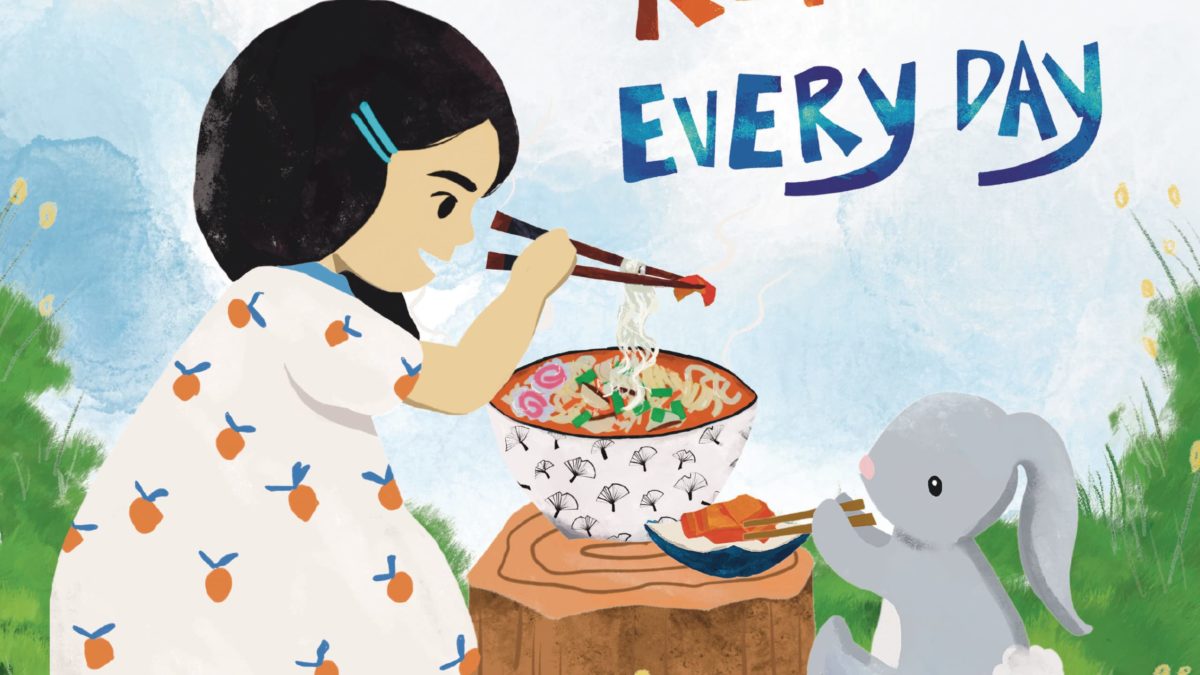 Kimchi, Kimchi Every Day
A cute little girl talks about how she likes to eat kimchi every day, and she lists out the different ways she will eat her kimchi during the days of the week. Whether it us eating it on Monday as a kimchi pancake or on Thursday as a kimchi kimbap. You can have different varieties of kimchi like kimchi cucumbers and radishes so you never get bored.
Kimchi, Kimchi Everyday is a perfect book for young readers who love a rhyming story. The art is colorful, and I like the cutout paper style. This rhyming book reminds me a little of Bee-bim bop! by Linda Sue Park, which also shows a little girl getting very excited about eating bee-bim bop, a Korean dish.
I LOVE kimchi — it's delicious and it's healthy for you. I love books about foods because I love all foods, and I think it's a great way to get kids interested in trying out different foods.